This is the time of year, I love to bake homemade cookies! Especially chocolate chip! What about you? What's your favorite? I usually bake the tollhouse cookie recipe, but a couple of years ago I tried, The Cake Chica chocolate chip cookie recipe and it was the BEST cookie recipe I've ever baked. I think the secret is the way you melt the butter, which is step two on the recipe. At least that's what I think! Ha-ha!
In honor of National Homemade Cookies Day, I would like to introduced to you Mary, The Cake Chica! She has an awesome blog filled with wonderful recipes and beautiful food photography! Make sure to check out her blog.
Perfect Chocolate Chip Cookie Recipe.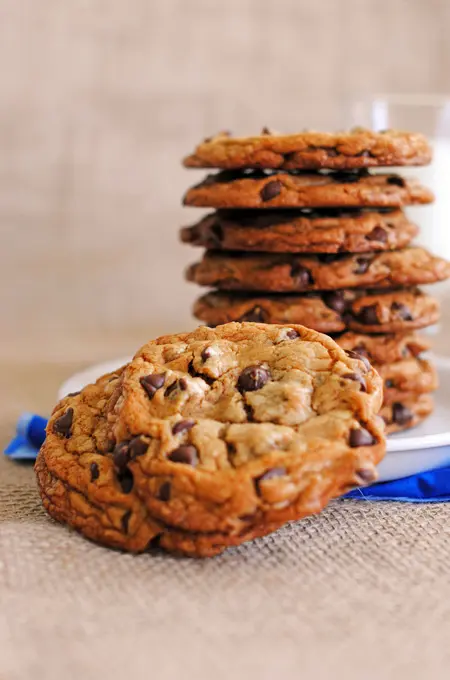 Freshly baked cookies fills the home with a wonderful scent. Don't we love that wonderful smell!? I like displaying my cookies in a clear glass cake stand and use parchment paper between layers so that they don't stick to one another. And of course they are the perfect addition to my home decor!
"C is for cookie that's good enough for me." – Cookie Monster